Get out-of-the-box solutions and helpful resources so you can walk away with clarity on the specific next steps to take to accelerate your success.
Finding the right support can mean the difference between staying stuck and having the breakthrough you deserve.
The good news…support doesn't have to consist of a long-term coaching contract or four-figure program.
Now the question you may not have pondered….yet.

Are you too close to your own business to see what needs to be done now?
Many business owners are too close to their own challenges to see the specific things they need to do next to move the needle in their business.
Here's what I believe…
You deserve a breakthrough, the kind that allows you to:
If you are anything like my other clients, you'll be surprised how much we can accomplish in a short amount of time together.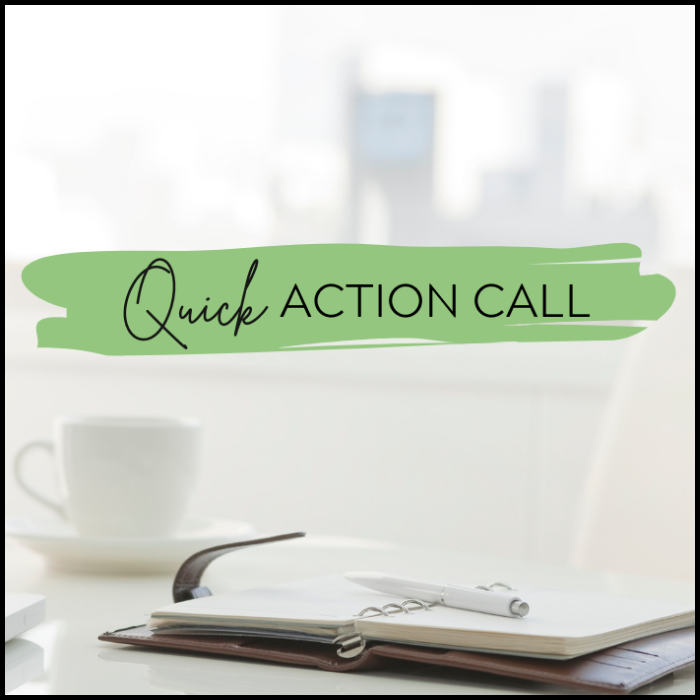 QUICK ACTION CALL
If you are frustrated and ready to take quick action, this 45-minute session may be just what you need. During the call, we'll dive into the specific challenges you are facing in your business.
Whether you're struggling with keeping a positive mindset doing all the things in your business, staying organized with marketing activities, overcoming a sales comfort zone, how to leverage a VA (on a budget), or another marketing, sales, or business-related obstacle, I will strategize with you to uncover roadblocks and opportunities. You'll receive out-of-the-box insights and helpful resources so you can walk away with clarity and the next action steps you need to take.
We will meet via a Zoom video for a 'face to face' and you will receive the recording. This means you'll have every awesome tip and helpful strategy discussed during our session at your disposal forever. 
INVESTMENT $99
I'M READY FOR QUICK ACTION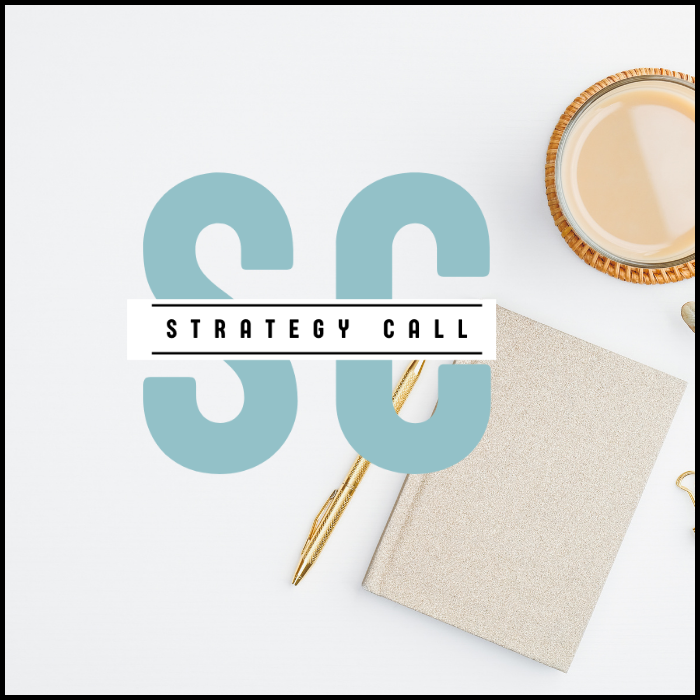 STRATEGY CALL
On this 90-minute strategy call, we will dive deep into a specific challenge in your business and create a customized strategy.
A brief questionnaire will help me learn more about your needs before the call. The call is recorded via Zoom so you can refer to it as often as you like (and share it with your team too). You will also receive a recap via email with action steps to implement your strategy.
Here are a few hot topics we can cover and if yours isn't on the list, be sure to include it in your questionnaire.
Client clarity
Putting systems in place for visibility – that don't require you to be online 24/7
Planning content that resonates and moves prospects along in your customer journey.
Getting your website and brand presence ready for more views
Creating an email welcome sequence to nurture your leads (this is part of your sales funnel)
Lead magnet creation
INVESTMENT: $399
CONFIRM YOUR STRATEGY CALL
'DONE WITH YOU' INTENSIVE
You know your ideal clients are online. And you know they're searching for what you teach and help with – through your content and offers. But…that's where you keep getting stuck. If you are great at starting new biz things but not necessarily great at "finishing" and know you want results now, then it's time for an intensive. Through this 3-hour laser-focused, results-oriented, Zoom session, we'll roll up our sleeves and:
Clarify your niche and their needs
Clarify your content pillars
Clarify your offer, price + bonuses
Most importantly, we will clarify your unique message so we can optimize your online presence – together.
One week of Slack access with a follow-up call gives you accountability and takes away excuses so you can get your message to the world now. Ready to get to work? Click the link for all the details of the 'done with you' Intensive. 
BOOK YOUR INTENSIVE
"Nothing will work unless you do." ~Maya Angelou