As a business owner, there are plenty of steps that you can take that will keep you hustling. The problem – without a cohesive strategy they don't create a strong brand foundation.
In today's ever-changing business landscape you have to think differently.
It is possible to gain a new connection's trust quickly and close business faster using what you already know.
If you have built your business offline, you can build your business online. You're DIFFERENT than the teenagers and Instagram influencers. You know business. You just need to translate what you're doing into a simple and repeatable online business growth strategy.
The good news -it doesn't require you to dance (or point at things) on TikTok.
If you feel like you've spent way too much time posting content on social, attempting to put different pieces of sales funnels, CRMs, and lead generation techniques together to grow your business online with little to show for it then it's time to consider a different approach.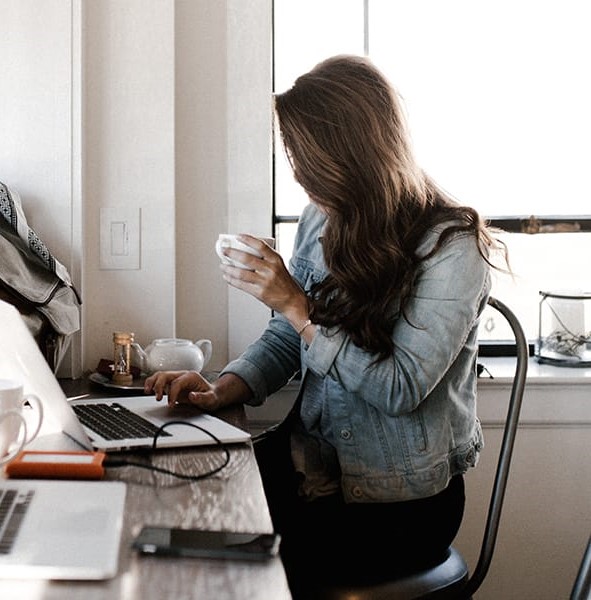 Coaching Options
My Ideal clients are motivated to make real progress and make it fast. They want to cut out as much of the learning curve as possible and look to a coach to guide the way. Clients span multiple industries but have one thing in common: they want laser focus, accountability, and results. 
My breadth of experience in every aspect of business helps me see what others miss and provide solutions that create success. That's what I did for a call-center team, helping them increase their closing rate from 54% to 70%—and we didn't even talk about sales. It's what I did as the acting COO assisting with the turnaround on a unique development project. And that's just the start of the success stories. I've been called a "business therapist" because I've got a knack for helping you get an edge over your competition, multiply and retain your client base, and use today's social selling landscape to your greatest advantage.
I'm not your typical business coach … I get my hands dirty.
I'll be your all-in-one strategist, cheerleader, and a consistent and qualified second set of eyes to help you move the needle in your business.
Coaches, professional service providers, solopreneurs, and even teams can benefit from coaching. Due to the hands-on nature of my framework, I work with a select group to ensure you get the support you need not only from me but fellow members of the Layman Collective community.
No matter which option you choose, coaching does not work for:
Clients who are not "coachable"  (no explanation required)
Clients who don't have time to work on their business. (A few hours a week at a minimum)
Clients who don't want to use social media. (Sorry – social is required to grow in today's landscape.)
Are you ready to feel confident and focused in your business no matter what AND have a simple + customized plan to reach your 2022 goal? You have three options to choose from. Wondering where you fit best? Let's chat. 
The Immediate Influence Incubator is a six-week program designed to give you access to the brand foundation resources you need, all under one roof. If you want to get more visible, get more clients and get your business off the ground, the Incubator is for you. 
Booking a VIP Intensive meets you exactly where you are at in your business. If you are someone who thrives on individual attention or needs particular help with a specific business challenge, an Intensive may be right for you. The next step is to schedule a complimentary call to learn more about your goals. 
The Connectors Academy is our signature coaching program designed to help you create and implement the key pieces of your online growth plan. This program includes the complete Influence framework, live co-working sessions, and an exclusive community of supportive business professionals. 
The fee I paid to work with Joyce is absolutely the best business investment I have ever made. My only regret is that I didn't meet her 20 years ago. It is without reservation that I recommend her services to you. Do you and your business a favor…retain her. 
Services that Support Your Goals
There are times small business owners and solopreneurs need a boost to their brand, website and social media presence – and in some cases, a complete makeover. The Layman Collective has a team of resource partners to help make that happen.
Looking for effective + affordable digital marketing solutions? Learn more on my digital agency page. 
"Your brand is the reason people choose you over competitors. It's that simple."
One of the best ways to improve your strategy and grow your business is to gain an external perspective.