Live and Virtual Programs
Content-Rich. Motivational. Action-Packed.
National speaker, TEDx presenter, author and coach are a few words to describe me. At my core, I'm a connector. A connector of people to new ideas and to each other. As a former wallflower in the world of business networking, I know firsthand what it takes to overcome the greatest obstacle you'll face – the four inches between your ears. Success starts with how you think and builds on how you connect.
In each program, I combine storytelling, humor, and interactivity with compelling data about the "Why?" behind our thoughts and actions, helping your audience understand their brand, their business, their clients, and themselves more clearly. No matter which topic you choose, attendees will expand their mindset to challenge assumptions. They will receive battle-tested strategies and actionable tactics for themselves and their teams along with a clear idea of what's next and how to get there. 
If your attendees are craving something fresh, authentic, and genuine, we should talk. 
Looking for a subject matter expert who provides a new filter for information and connections? I've got you covered. If your attendees want a deeper dive, my most-requested topics are available as live or virtual breakout sessions, webinars, 1/2-day private workshops, and full-day intensives. All are experiential, motivational, and action-packed.  Which one is best for your organization or event?
Performance Mindset
The Potential Difference: Unlocking a New Mindset for Meaningful Change
We all have incredible potential to achieve our goals, but the difference between good and great is directly related to HOW you think. With all of the changes happening on a daily basis, it takes more than motivation to overcome the internal hard-wiring our ancestors relied on to keep them safe (and stuck).
This interactive program isn't about soft and fluffy affirmations. It's about helping you understand how your thoughts, attitudes, and beliefs impact your actions and outcomes. 
What You'll Gain:
Insight into Blind Spots: Learn how to navigate the blind spots and negativity bias that shape how you see things.
Understanding the Subconscious Mind: Grasp how the subconscious mind typically responds to change and learn strategies to push beyond comfort zones that limit you.
Mastering Self-talk: Discover the transformative power of self-talk on your beliefs and daily actions.
Self-Coaching Skills: : Equip yourself with the skills to 'coach' yourself and those around you through any type of change.
Why It's More Than Just a Mindset Shift:
Practical Tactics: Acquire easy-to-implement tactics to help you take your performance to the next level…faster
Unlock New Opportunities: Help your company uncover new opportunities for success.
Join us in this interactive journey to not just change but transform the power of your mindset.
Strategic Networking
"I've often said that Joyce Layman is the greatest networker in the world. Meet her and you'll immediately understand why." ~Bob Burg, co-author of The Go-Giver and author of Endless Referrals
The Networking Shift: Mastering the art of strategic connecting for professional results
In the dynamic landscape of professional networking, the opportunities are endless, but so are the pitfalls. This isn't just another 'networking 101' session; it's your gateway to mastering the art of strategic connecting.
What You'll Learn:
Beyond Networking Events: Understand that networking isn't confined to in-person events and learn how to leverage opportunities in everyday scenarios.
Avoid Common Mistakes: Gain insights into avoiding the prevalent networking mistakes, including those that occur even before attending an event.
Positioning with Intention: Learn to strategically position yourself or your business to connect with intention and influence.
Digital Age Relationship Management: Discover technology hacks to foster and maintain relationships in the digital era.
The Outcome:
Become an Asset: Transform into an invaluable asset to your network.
Boost Business ROI: Leverage your network to enhance your business ROI.
Note: Insights are drawn from Joyce's published book, "Your Connecting Advantage: How to Turn Life into One Big Connecting Opportunity."
Leveraging LinkedIn
Leveraging LinkedIn: What Works, What Doesn't, and Why It Matters More Than Ever
Today, most business professionals have a LinkedIn profile, but LinkedIn's own statistics show that 50% of them use it effectively, if at all. But as the 12th most searched website on the internet, LinkedIn is a valuable career and sales tool.
You owe it to your personal (and professional) brand online to make sure your LinkedIn profile is seen a crowded virtual world – especially because potential clients, connections and employers are going to be looking at it whether you want them to or not.
What You'll Discover:
Profile Optimization: Learn the "must-haves" for your LinkedIn profile to not just meet but exceed LinkedIn's 'All-Star' standards.
Strategic Connections: Gain insights into researching and making the right connections on the platform.
Attracting Professionals: Understand how to leverage LinkedIn to draw other professionals for connection opportunities.
Effective Messaging: Master strategies to distinguish yourself from your counterparts and competition through content and personal messages.
Why It's a Game-Changer:
Daily Maximization: Learn tactics to get the most out of LinkedIn with just a few minutes of effort each day.
Boost Your SSI Score: Learn the secrets to enhancing your SSI score, a valuable asset even if sales isn't your focus.
Through real-world stories and actionable strategies, this program empowers you to take control of your online presence, ensuring your LinkedIn profile isn't just seen but truly stands out.
Personal Branding
Make a Name for Yourself: How to Build Your Influence, Impact and Personal Brand
In today's digital world, people often begin their search for you before they even meet you. No matter your role, your online reputation matters now more than ever. Research studies consistently reveal that people prefer to do business with, hire, buy from and work with people they like and trust. 
What You'll Learn:
The Importance of Online Reputation: Understand why your online persona is a cornerstone in building trust and likability, influencing how people perceive you even before a face-to-face encounter.
Leveraging Social Media: Discover how to utilize social media platforms not just for networking but as a tool to create a personal brand that connects with your audience.
Brand Monitoring: Learn how to monitor and manage your brand and reputation once they are established.
Why It's a Must-Attend:
Become Your Own CMO: Step into the shoes of a Chief Marketing Officer for your personal brand, strategizing and building from the ground up.
Connection Economy Best Practices: Walk away with a toolkit of best practices for brand-building in the connection economy, where relationships and networks are the currency.
The Takeaway:
Valuable Connections: Learn to foster connections that are beneficial for you and create a ripple effect of value for others in your network.
Resilient Brand: Build a brand that not only stands out but is resilient, adapting to ever-changing online landscape while retaining its authenticity.
Join us in this interactive session where you will not only learn to build a brand but to nurture it grow your influence, and foster genuine, valuable connections in the digital space.
Ideal For
Professional associations
Corporate staff
Sales teams
Professional service providers
Business groups
Experience In
Outside sales
Relationship management
Personal branding
Project management
Business growth
Expert On
Performance Mindset
Social Selling
Personal branding
Networking
Business Development
"If you're trying to create growth in business, you need to hear Joyce speak!!"
"It's like having Pandora's Box opened about connection."
"Easy things to do to trigger success."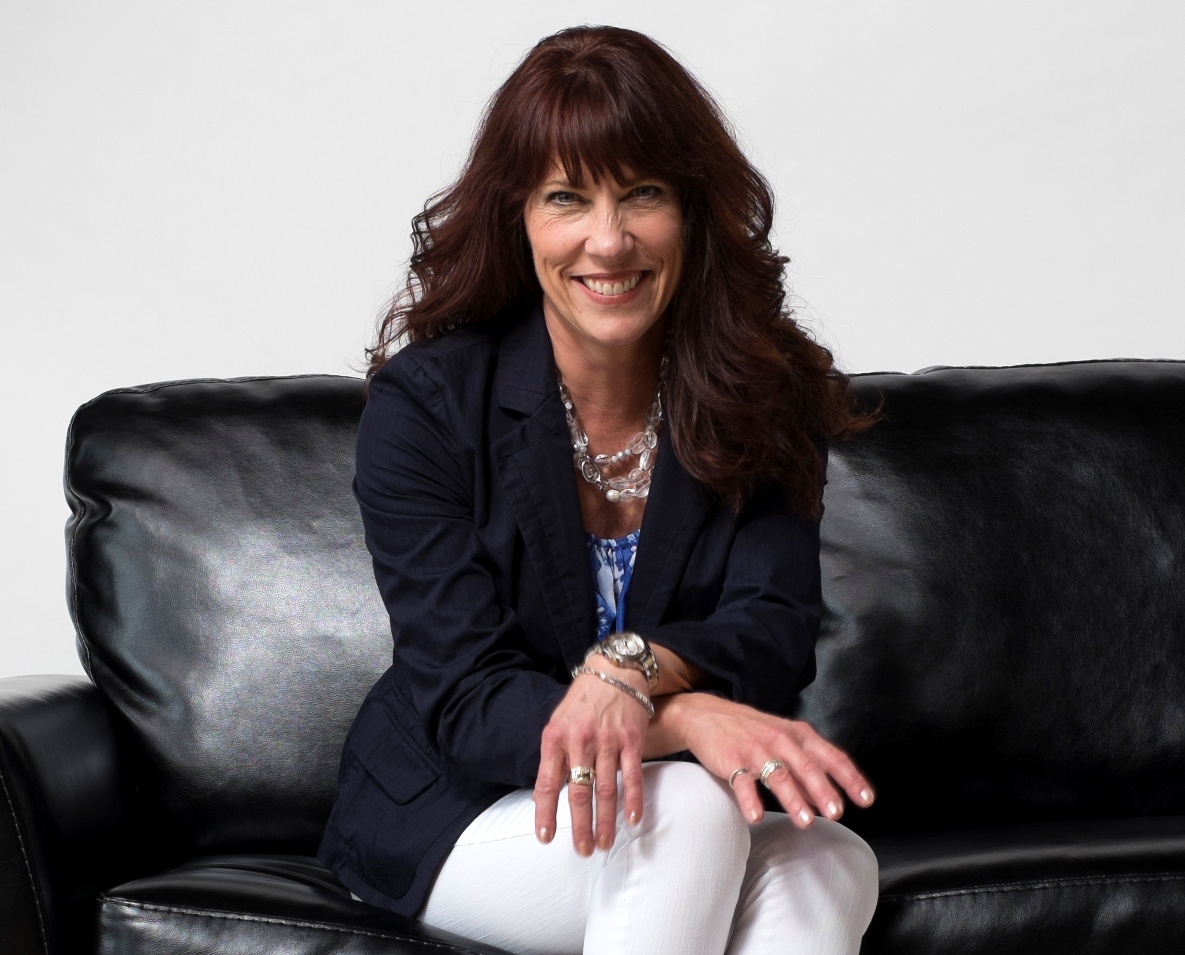 When I started in business, I learned by making mistakes—some very expensive and some that led to impactful discoveries.  Through trial and error, I found my way forward, eventually adding The Pacific Institute's training about the cognitive science behind the business mindset, and earning a spot as a TEDx speaker to share a snippet of my journey.  As a thought leader, author and consultant, I've shared wisdom and insights with thousands of people across the country for the last 10 years at events of all sizes in a myriad of industries. 
Are you looking for a customized package that combines a keynote with a private session for the leadership team?  Or breakout sessions including book copies?  I work directly with each of my clients to design the solutions that work best for them. Most importantly, if I don't believe I'm the right fit for you, I'll tell you. Because I never want to disappoint a client.
Contact me today for a free consultation and we'll talk about how to work together to make your event a success!
Joyce was great at helping us kick off another year in real estate. She is very passionate at what she does and genuinely cares about helping us understand how to change our results! So happy I discovered her…another great person in my life!
Joyce was not only engaging and inspirational but she also had us up, moving and interacting. She was terrific – and one of the reasons our conference was such a success.
Don't miss out on key insights about business, networking in the digital age, leveraging social media to boost your brand, and transforming your mindset.